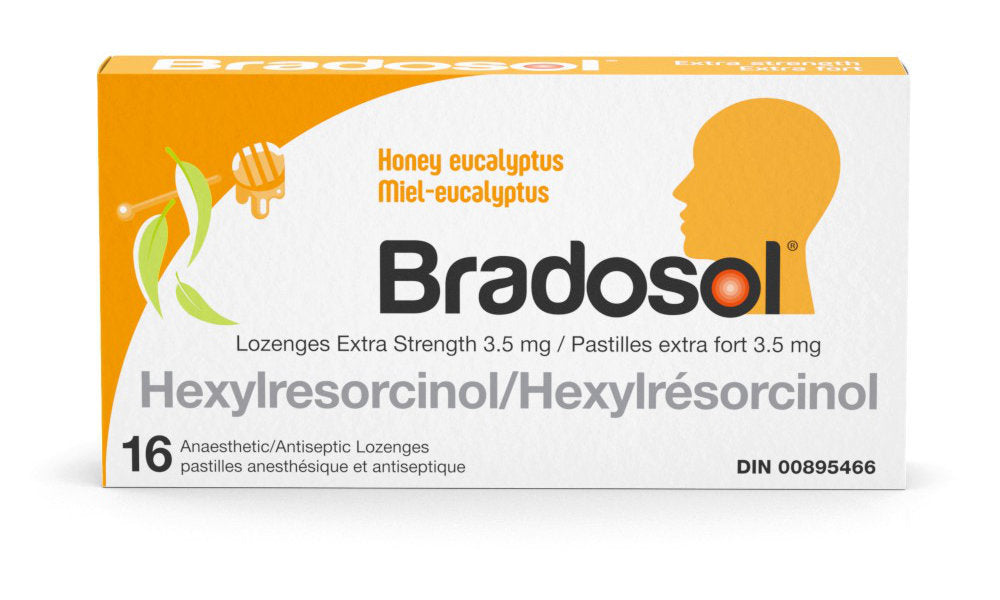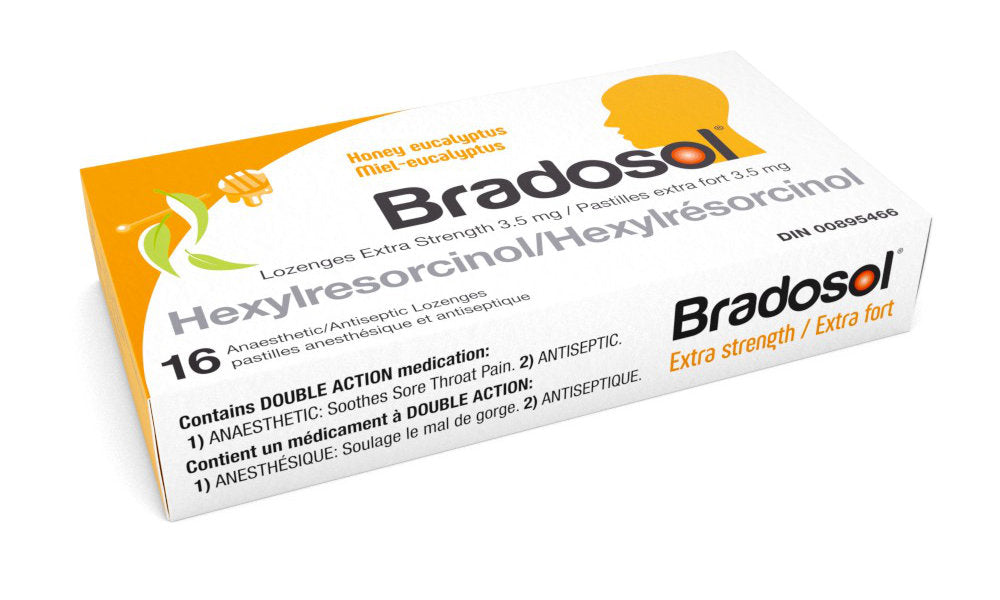 The Extra Strength Antiseptic Pain-Relief Lozenge! Get the extra confidence of dual action medication in a great-tasting lozenge: 1) Anaesthetic to Soothe Sore Throat Pain 2) Antiseptic to prevent the growth of bacteria.

The all-season medicated throat lozenge for active Canadians.

3-Pack includes 3 packages of 16 lozenges each, total: 48 lozenges. Share a pack with family, friends or work colleagues!
Pleasant tasting honey and eucalyptus flavour.
Individual packs are convenient to carry anywhere.
Active ingredient: Hexylresorcinol 3.5 mg for the temporary relief of pain of sore throat; antiseptic. 
Registered with Health Canada under DIN 00895466

Directions: Adults and Children 6 years and older - Dissolve one lozenge slowly in the mouth every 2 hours as needed.